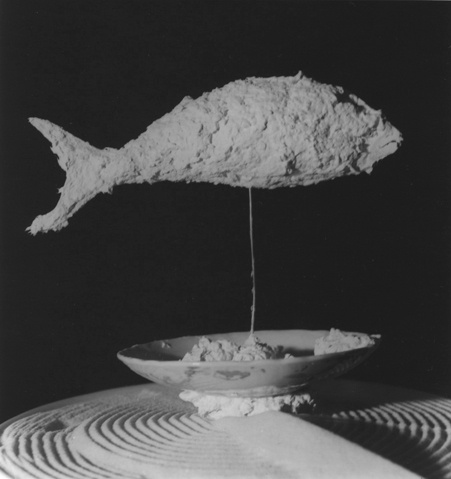 Go to Freight and Volume and see this show in its last week!
Check out the rad animation Andrew did: Talking to a Fish
Andrew Guenther has exhibited widely in New York, LA, and internationally, including: "Standing in Water up to the Shins, Your Foot Looks at a Minnow and Says,'Look What I Have Become!'" at David Castillo Gallery, Miami, and "The Slap of Bird Shit On Wet Pavement" at Mogadishni, Copenhagen. Guenther was born and raised in Wheaton, Illinois, studied undergrad in Wisconsin and Rome and received his MFA at Rutgers in 2002. He curated an artist's storefront space, Arts Tropical, in Brooklyn for a few years. He currently lives and works in Brooklyn, NY, and is a proficient urban gardener who grows his own tobacco, berries, and grapes.