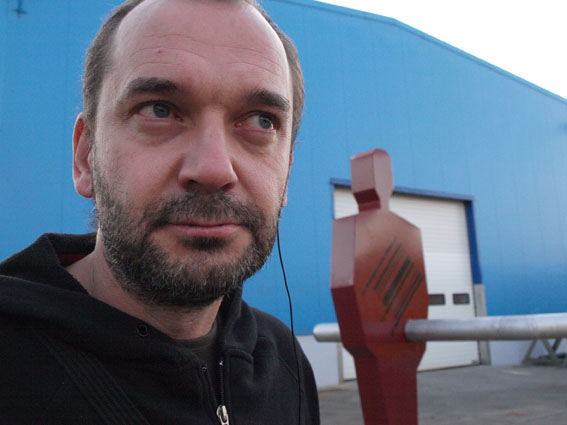 Following Kathrin Rhomberg, who was the curator for the 6th Berlin Biennale, KW Institute for Contemporary Art just announced the news that Artur Żmijewski will be curator for the upcoming 7th Biennale. Looking forward to 2012. Previous curators include: Klaus Biesenbach with Nancy Spector and Hans Ulrich Obrist (1st Berlin Biennale), Saskia Bos (2nd Berlin Biennale), Ute Meta Bauer (3rd Berlin Biennale), Maurizio Cattelan, Massimiliano Gioni, and Ali Subotnick (4th Berlin Biennale), Adam Szymczyk and Elena Filipovic (5th Berlin Biennale), and Kathrin Rhomberg (6th Berlin Biennale).
From the Press Release:
KW Institute for Contemporary Art in Berlin is pleased to announce that Artur Żmijewski has been appointed curator of the 7th Berlin Biennale for Contemporary Art. The 7th Berlin Biennale will take place in early 2012.
Visual artist Artur Żmijewski, born in 1966 in Warsaw (Poland), works almost exclusively with the media of photography and film. He is particularly interested in the power of art and its relation to politics. From an almost anthropological viewpoint he investigates social norms, morality and representations of power in today's society and the effects that art have on it. Żmijewski studied in the sculpture class of Professor Grzegorz Kowalski at the Warsaw Art Academy from 1990 to 1995 as well as at the Gerrit Rietveld Academie in Amsterdam in 1999. His work has been internationally shown in numerous solo and group exhibitions. In 2005 he represented Poland at the 51st Art Biennale in Venice. He is member of the Polish political movement "Krytyka Polityczna" and the art director of the magazine of the same name. Żmijewski lives and works in Warsaw.
Photo courtesy: Berlin Biennale for Contemporary Art