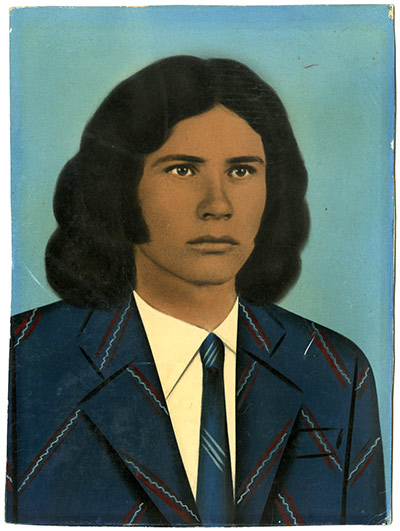 Retratos Pintados the current exhibition at Yossi Milo Gallery, presents a unique look at a little known and fascinating photographic tradition from Northeastern Brazil. The 150 vintage painted photographs stem from a practice popular in parts of rural Brazil since the late 19th century.  Until the 1990s local artisans were commonly employed to embellish black and white family portraits using washes of oil paint and other techniques indigenous to the area. The practice was not wholly decorative. Long before the denizens of Myspace were photoshopping themselves into oblivion, Brazilian families were wrinkle free, had white smiles and full heads of hair.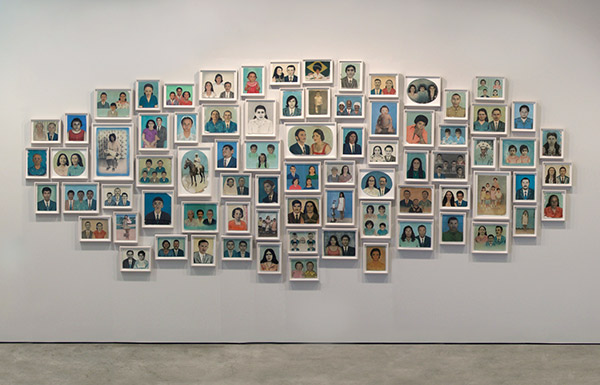 I must admit to having had no prior knowledge of this little known tradition before I entered the gallery on the show's opening night. That fact alone lent the experience a certain kind of power.  When I first encountered the three densely packed walls of photographs I was perplexed. The bright, flatly painted portraits oozed kitsch, and (I admit to being jaded) seemed too amateurish to be anything but calculated. Who is the artist? I wanted to know, imagining some conceptual sort of installation.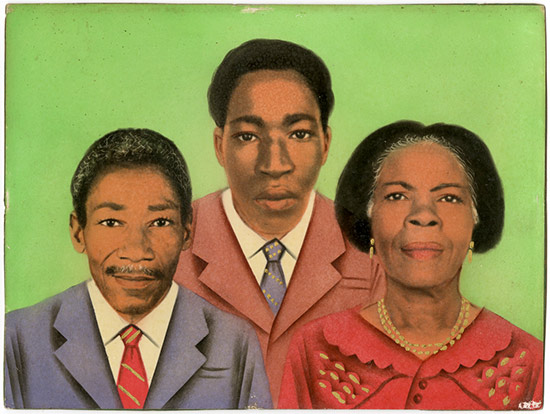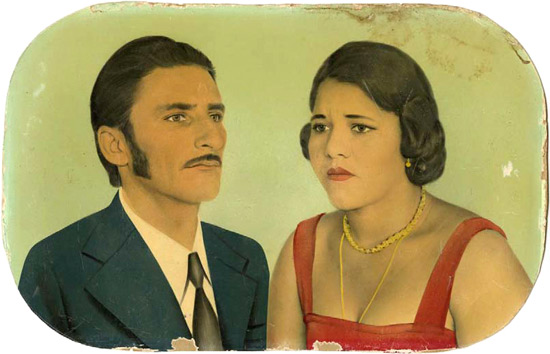 In fact, the closer I looked the more it became apparent these pictures couldn't have been made by one artist. The painted surfaces are as varied and idiosyncratic as the families who sit within the confines of each picture. From Napolean Dynamite-eque poses to family members portrayed in saint-like reverie, these photographs run the gamut.  The overall effect is playful, slightly irreverent, and refreshing.  Despite their inherently posed nature the pictures feel disarmingly genuine and honest.  In a world of the cool, the ironic and the self aware "Retratos Pintados" is a welcome respite for the weary art goer.
Retratos Pintados
Yossi Milo Gallery
June 24, 2010–September 18, 2010
(all images courtesy Yossi Milo Gallery)