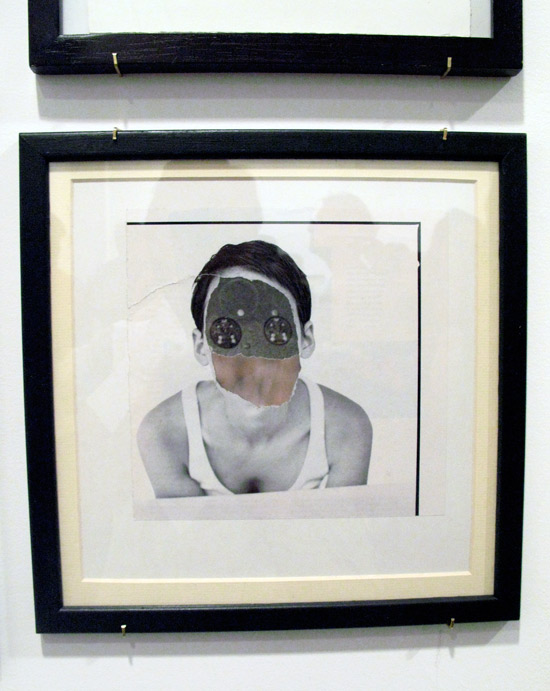 (Gee Vaucher 2010)
The group exhibition appropriately entitled Shred curated by Carlo McCormick opened yesterday at Perry Rubenstein.  This slightly informal exhibit houses an eclectic collection of collage work (i.e. Jess, Bruce Conner, Leo Fitzpatrick) mixed with edgy urban art (i.e. Swoon, Shepard Fairey). The show is definitely a stand-out, drawing downtowners (there is one Dash Snow piece) as well as skateheads from the Lower East Side. Although collage as a medium is not something new, lately it's seems to be resurfacing and Shred exhibits a rare grouping of established artists together next to emerging local artists. I'm a fan of the ex-Beatnik Bruce Conner (1933-2008) who produced inspirational works in a diverse range of mediums from found materials collages to experimental film-making. Also drawn to the newcomer Leo Fitzpatrick's subtle assemblages, which at first sight doesn't seem like much, but on closer inspection they reveal a hint of wisdom.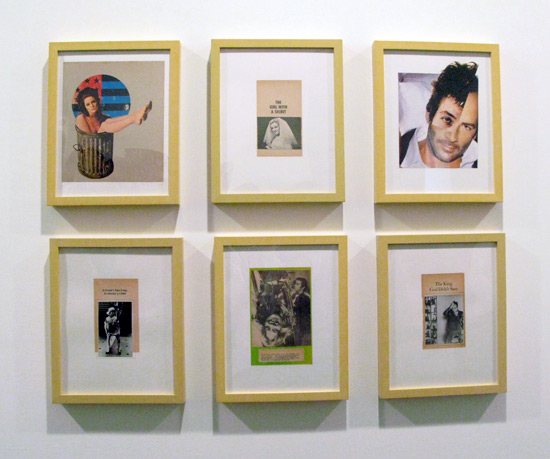 (Leo Fitzpatrick 2010)
It is interesting to see that the curator Carlo McMormick being senior editor of Paper magazine, brings to light the art form of deconstructing preconceived media. It isn't high art, which normally people view from a distance, but an art form that speaks directly and intimately to the viewer in an abstract way. At the opening are full of curious lookers sucking in oddly familiar images, getting a dose of rebellious behavior. And my little indulgence lies in observing how people looks at or responds to that.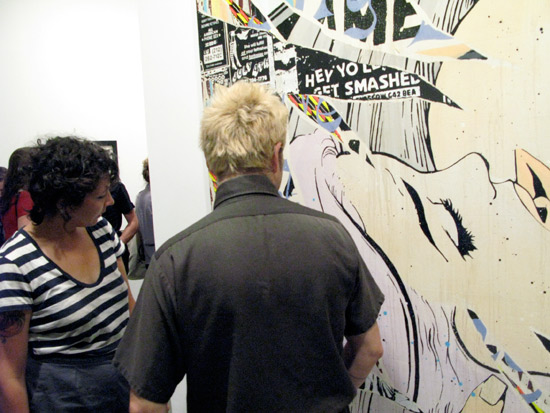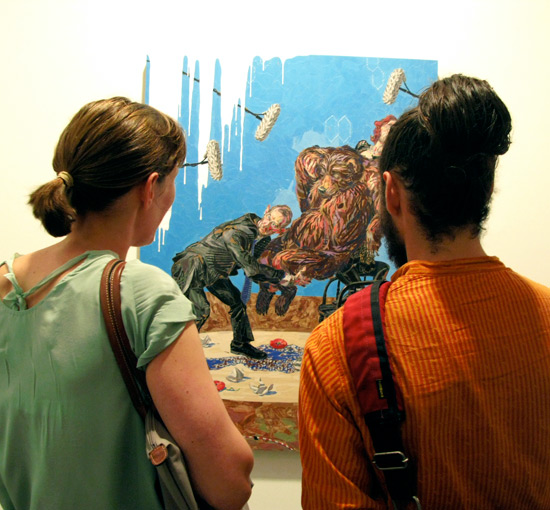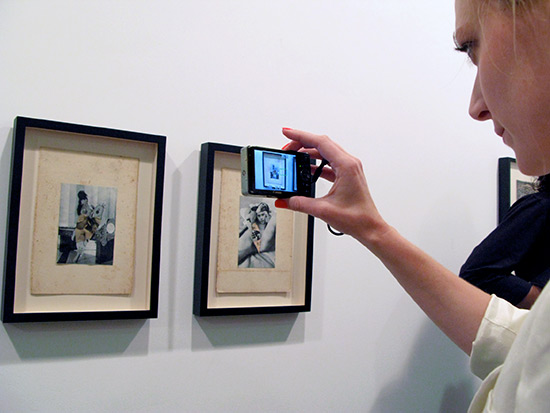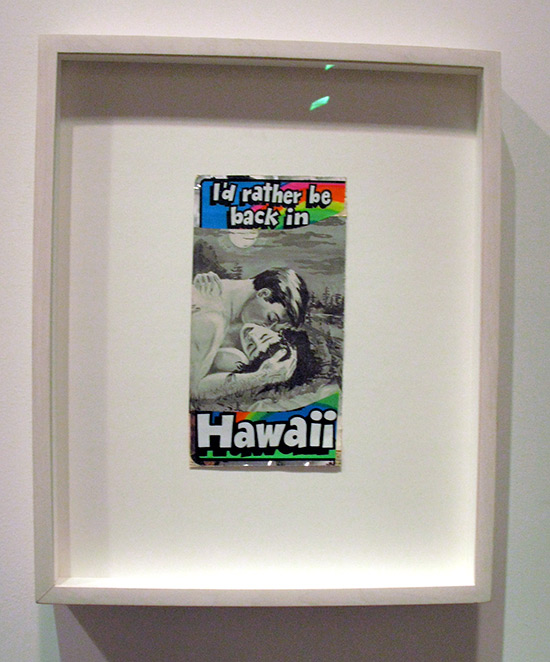 (Dash Snow 2006-7)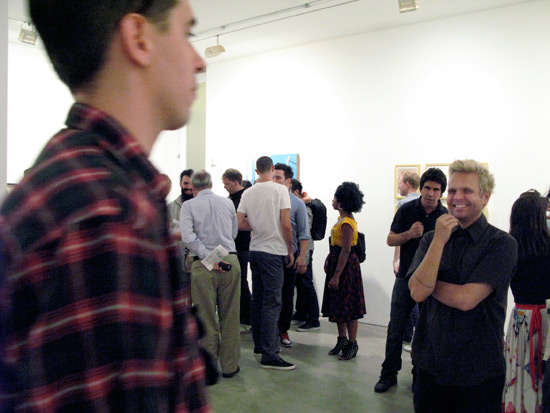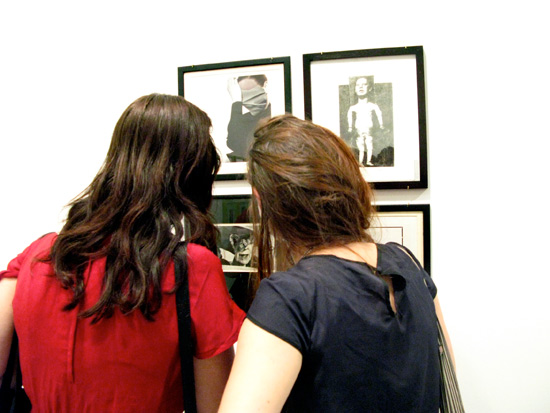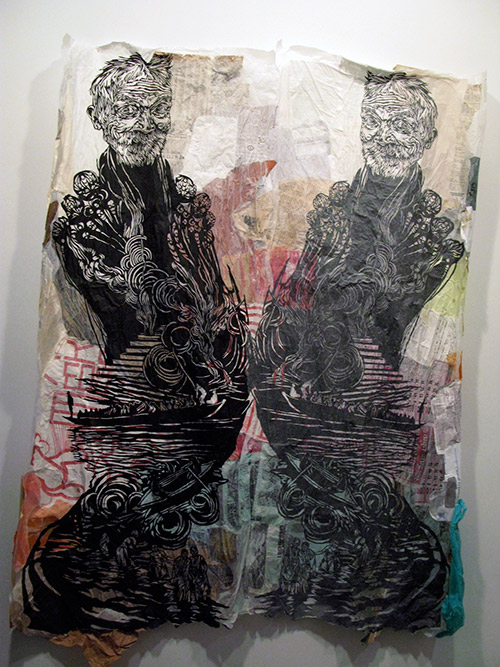 (Swoon, 2010)